You've completed your business plan and now you're trying to get the right people in the team.
Be patient as it's going to take a lot of time and deliberation.
Critical to every organization, the team will play a big part in paving the way to success. A ton of responsibilities and tasks will be put on the plates of team members. So you're going to have to decide very carefully. 
Who do you want in your team?   
Keep in mind that building your own startup is going to be very challenging and difficult. And you're going to need all the help you can get. With a tight budget and very few people in your team, every member will definitely serve more than 1 role. 
We've broken it down to these 7 roles:
The Dreamer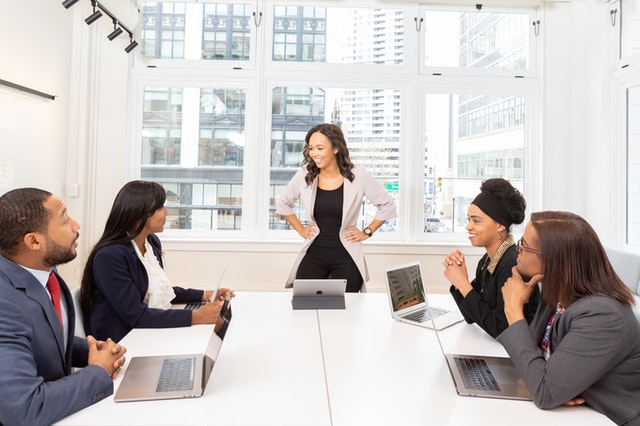 In normal terminology, this position is usually referred to as the CEO (Chief Executive Officer). This is the person who had the big idea in the first place. He or she drives the passion within the team. 
As the leader of the team, one of the main objectives is to ensure that everyone stays motivated and doesn't wander off the path. There will be constant reminders and meetings led by the CEO about why everyone is there in the first place. 
When times are bad or when outsiders believe that the company is a total failure, the CEO proudly continues to carry the baton. He or she always believes in their idea and never gives up. Often charismatic and a people's person, others are willing to follow in his or her direction.   
Let's take a look at some of the roles and responsibilities:
Setting corporate culture

Leading change and motivating employees

Management of the company's physical and financial resources

Supervision of the company's operations
Compared to the other roles, the CEO oversees many departments within the organization and does not only focus on one area. The job description, as well as, requirements will vary depending on the business and size of the company.  
Required Experience: 
Masters degree in business administration, management or a relevant field

Has managed teams

Has dealt with media and public relations
Some notable startup CEOs: Elizabeth Holmes (Theranos), Travis Kalanick (Uber), Evan Spiegel (Snapchat).
The Accountant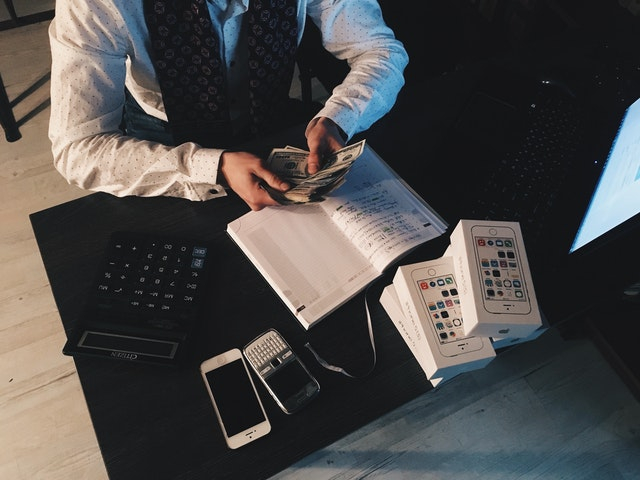 While the CEO takes care of the overall leadership of the startup, 'the Accountant' handles all the financial aspects of the company. Otherwise dubbed as the CFO (Chief Financial Officer), he or she is in charge of the financial situation and direction. 
The CFO provides accurate and timely analyses of budgets, forecasts, trends, and P&L statements. 
The roles and responsibilities involve, but are not limited to:
Financial recording and reporting

Preparation of budgets, forecasts, and analyses

Developing financial and tax strategies
Required Experience:
Masters Degree in Finance, Law or Accounting

CPA certification is a plus

Has worked with e-commerce payment solutions
Some notable startup CFOs: Anthony Noto (Twitter), Sarah Friar (Square), Ajay Vashee (Dropbox)
The Salesperson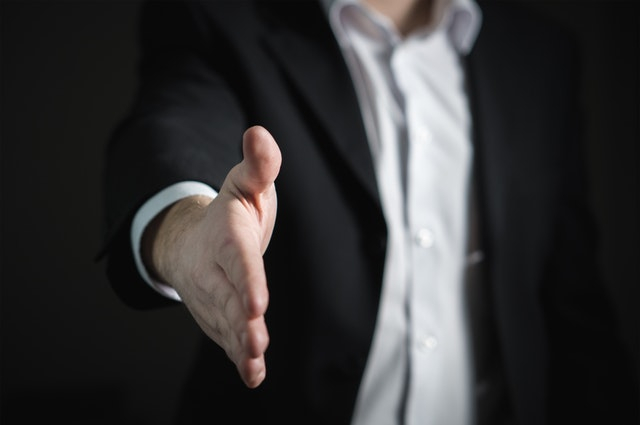 Also known as the CSO (Chief Sales Officer), this role has everything to do with hustling. The main objective of the CSO is to sell the product that the team has developed. In doing so, he or she will manage the sales team as well as develop all sales-related strategies. 
The CSO not only pursues all the leads and potential customers but also builds and maintains relationships with all the key people. 
Among the most important roles, the 'salesperson' will stop at nothing until the idea sells and reaps profits. Here are some of the roles and responsibilities:
Providing leadership and direction for the overall sales strategy

Monitoring sales channels and services

Analyzing the business, performance as well as competition

Establishing and maintaining long term relationships with key customers, potential customers, and strategic partners
If you're looking to hire or team up with a CSO, watch out for some of these requirements:
Master's Degree in Sales, Marketing, Advertising, Finance, or any other business-related field

Previous work experience in a high-level sales position in a fast-paced and dynamic business environment

Excellent communication, analytical, interpersonal and leadership skills
You may have come across this role before as the Chief Revenue Officer or VP of Sales. 
Some notable startup CSOs: Hunter Madeley (Hubspot), Luke Massery (OYO), Jason Marr (Sonarworks)
The Marketeer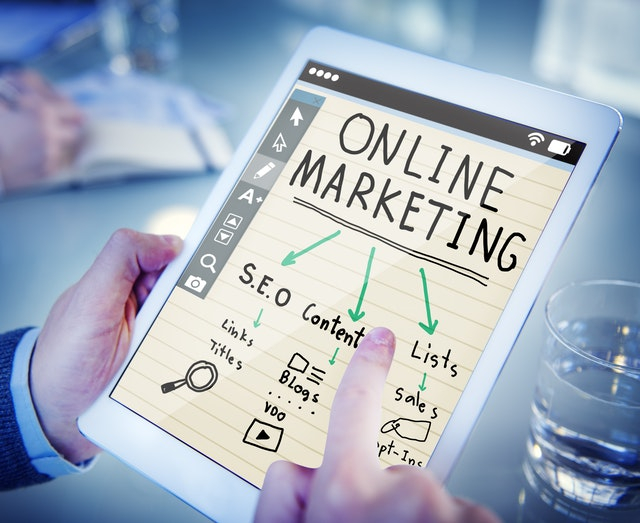 Labeled as 'The Marketeer', the CMO (Chief Marketing Officer) is in charge of marketing, advertising, brand identity. He or she presents the company in the best way possible. This person crafts the story and mission statement. 
Often possessing tremendous leadership and communication skills, the CMO has to be innovative in creating marketing strategies. The aim here is to build the brand in order to have a positive impact on sales, awareness, perception, and other brand-related factors. 
Some roles and responsibilities of 'The Marketeer' cover:
Leading and supervising the marketing department

Initiating and implementing marketing strategies

Focusing on online and offline initiatives

Storytelling
Requirements:
Master's degree in business, marketing or a related technical field

Successful track record in building brand awareness

Able to use marketing software

Possesses a good understanding of marketing analytics
From company to company, the name of the position varies, but the roles and responsibilities remain the same. The CMO is often referred to as the Chief Brand Officer as well as the VP of Marketing.  
Some notable startup CMOs: Kelly Bennet (Netflix), Seth Farbman (Spotify), Melissa Waters (Lyft).
The Artist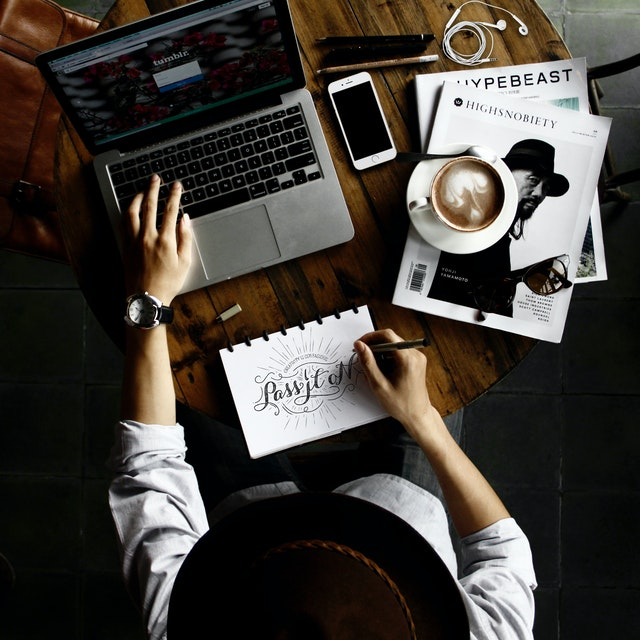 The creative person in the group, 'The Artist' is often referred to as the CCO (Chief Creative Officer) or Creative Director. Involved with the development of artistic aspects, the job description covers the creation of materials that can help promote the company's products and/or brand. 
This role entails designing the app, website, and all the branding elements – all the work related to creativity and visuals.
Required Skills:
Strong creative talents

Able to manifest vision through digital and print media

Ensures visuals, messaging, interactive designs are on point
Required Experience: 
Master's degree in business, visual arts or graphic design

Previous experience as a digital media specialist, copywriter, media production  
Some notable startup CCOs: Toke Nygaard (Zendesk), Bruce Campbell (Salesforce), Lee Mincy (Optimizely)
The Techie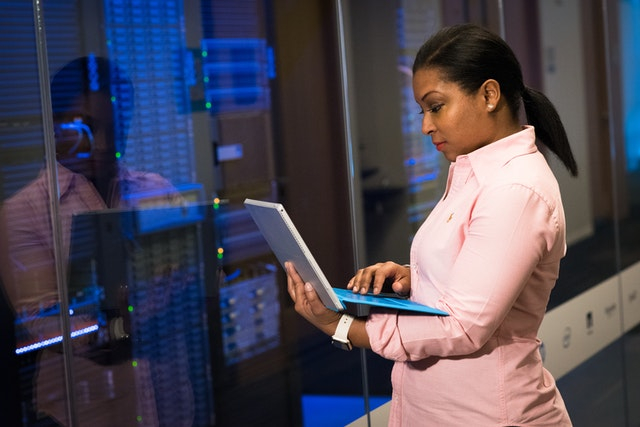 Responsible for the development of information technology and information systems, 'the Techie' or also known as CTO (Chief Technology Officer) builds the product from the ground up. After building the product, systems are put in place to ensure smooth operation. All new technologies are often taken into account to provide better efficiency. 
The role includes the management of business technologies, infrastructure services, digital development, site, and software development, just to name a few. 
Required Skills:
Superior computer skills

Deep understanding of software technologies

Comprehensive knowledge of data management and processing
Required Experience:
Master's Degree in Computer Science, Information Technology or any related field

Has worked in a senior engineering position
Some notable startup CTOs: Daniel Sturman (Roblox), Robin Ducot (Survey Monkey), Venu Venugopal (Udemy)
The Facilitator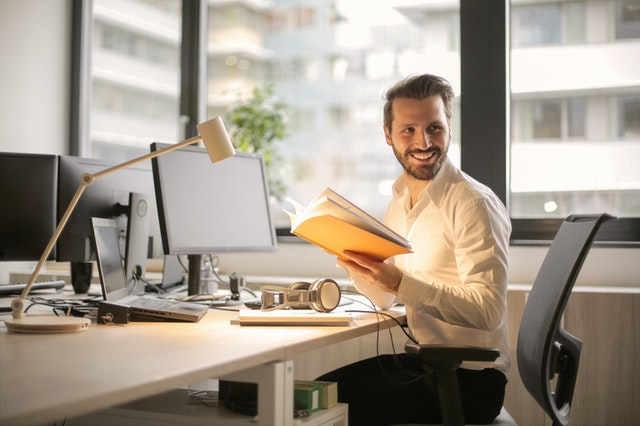 This person oversees all operations, finances, legal, recruitment. Also known as the COO (Chief Operating Officer), he or she covers all the factors that keep the company's engines running. 
A COO would expect to see these types of roles on a day-to-day basis:
Supervising daily operations

Reporting to the CEO about significant events

Conveying company policy and regulations to employees

Encouraging expansion and tapping into international markets  
Required Experience: 
Masters Degree in management, business or a relevant field

Vast work experience and knowledge of different industries
Some notable startup COOs: David Sangster (Nutanix), Emilie Choi (Coinbase), Scott Keane (Bitly)
The 7 roles mentioned above are key and detrimental to the success and failure of the startup. The roles, responsibilities and required experience may vary from organization to organization.
What about other roles?
Apart from the 7 roles, there are also other roles in the organization that you may have to think about. These other roles may range from assistance all the way to coding. 
Let's take a look at how to deal with the hiring of other roles. There are several factors that must be taken into consideration. For example, you might have to budget wisely and be cost-efficient when it comes to hiring.  
In today's digitally connected world, you can easily find skill and talent. When you need a specific job to be done, simply connect to the Internet and find a suitable candidate.
When it comes to accountability and tracking, use Time Doctor. You'll receive screenshots and the exact time that was spent on each task. You'll be able to monitor the productivity of your entire team.
For more info, visit Time Doctor. 
All in all, startups typically have these crucial roles at the core of the team. The general roles and responsibilities in all startups are basically the same. As for other roles, many startups resort to outsourcing, to cut costs where possible. 
It won't be a piece of cake to assemble your team, but selecting the right members will certainly pay off. 
Community
Congratulations on reaching the end! Did you like these last tips on hiring, as well as our blog post?
If you need more tips or support or do you have any tips to share with us, then make sure to join our community. You'll be able to ask questions, request blog posts, as well as be able to ask our podcast speakers questions.
Join our Facebook Group Community with over 4,700 entrepreneurs, innovators, and creators by Startup Funding Event, where you get access to free live training, daily Q&As, design templates to get your business started, and support from the SFE team.
https://startupfundingevent.com/wp-content/uploads/2020/05/photo-of-people-near-wooden-table-3184418-1.jpg
426
640
SFE Team
https://startupfundingevent.com/wp-content/uploads/2017/12/SFE-300px-1-300x228.png
SFE Team
2020-05-03 10:46:17
2020-06-16 12:26:49
Startup Roles