10 Things I've Learned As A Founder From a Fortune 500 Managing Director (Converse – Nike , Inc)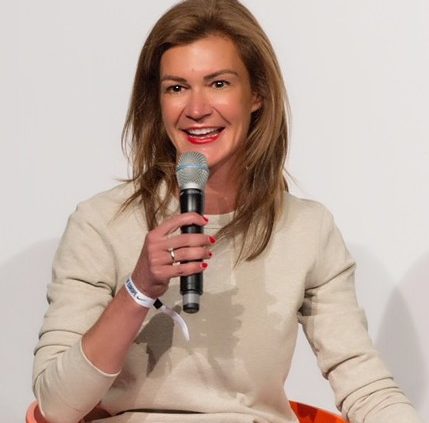 Born and bred in Brazil, Daniela Weitmann graduated with a degree in Engineering. Little did she know she would move away from her native country, work in various industries, and live in a number of countries. 
Weitmann's professional journey began in P&G Wella. After a three-year stint, she then went on to work for some of the world's best-known consumer brands. Having built her career around driving revenue and profits, she's an experienced senior business leader who has worked with Fortune 500 companies.  
Today, she proudly serves as the Managing Director of Converse, across 11 countries in Europe. With its iconic Chuck Taylor shoe, Converse has been worn by sneaker lovers for over a century. A typical day at work has her leading a cross-functional team responsible for consumer insights, business strategy, finance, product merchandising, demand planning, operations, marketing, sales, and retail execution.




Here are 10 things I learned from her



1. Teaming up with the right people
When you have all the pieces to the puzzle, that is where the magic happens. There may not be the perfect team, but you can definitely bring in unstoppable people. During her time in Nike, the Brazilian native was responsible for making the complex simple. She also got the chance to assemble her own team. 
In doing so, Nike partnered with a headhunting startup and her demands were simple. She wanted to find what she refers to as her future bosses. Working with a great headhunter, they managed to bring in people who knew their stuff. They had this swagger, which showed that they knew they were good at their jobs but were also humble and willing to listen. 
Today, after many years, they have become her peers. 
2. Bringing your team to the next level
As a leader, you may have to use different styles of leadership. But at the end of the day, you want to inspire and motivate your team to achieve a common goal. Having worked across multiple industries and with two decades of experience, the Converse Managing Director shares how she does it. 
With an informal approach, she doesn't use any structure with her team. She'd rather have weekly 1-on-1 conversations where she'll ask them what they need and let them know that she's there to help. The conversations don't take place in the office environment either. She likes to make a bonding session out of it even if it's just going out for a walk.    



Getting to the next level involves skill and will. She also discusses the four areas that people may be stuck in:
If you have the will, but no skill, training can help you

If you have the skill, but no will, it's about how to inspire you

If you have both, that's when the magic happens

If you have neither, then it's about your next move

3. Moving to a new country
Calling Brazil home, Weitmann decided to move to Sweden with her husband. Here are some typical challenges one might face:
Learning a new language

Different weather

Culture shock

Feeling homesick



During her first six months in Sweden, Weitmann was unemployed but always remained optimistic. She used this time to attend language classes and adapt to her new surroundings. Being her inquisitive and observant self, she noticed the pros and cons of living in Sweden. Society was way more organized and there was a certain liberating aspect of being a woman. However, it wasn't as friendly and warm as home. She could feel that social and emotional distancing was much bigger than in Brazil. 
A few years later, she made moves to Switzerland and then to the Netherlands. On top of all the challenges of moving to a new country, Weitmann also had her kids with her. With the help of a nanny, friends, and family, she says there's always a way to make it work. 
4. How to get headhunted
Before the LinkedIn era, headhunters resorted to networking events and business cards. For Weitmann, she landed the job in Converse through the recommendation of her previous boss at Kraft Foods. Here are some of her tips on getting headhunted:
Do well what you do now

Bring your A-game

The word will spread if you do your job well
Headhunters are constantly on the lookout for quality candidates. Apart from your LinkedIn profile and resume, you have a better chance of getting offered a job through word of mouth. 
5. Breaking through the procurement barrier as a startup
As a startup, you might find it challenging when you approach large corporations to use your product and/or service. These large corporations are always on the lookout for fewer and bigger suppliers/partners. However, it doesn't mean that they always say no to startups.  
Here's what you can do to get their attention:
Talk about innovation

Introduce a faster way to carry out a process

Give them a solution to a hurdle
If it's something they have been seeking, you will get the chance to conduct a pilot. The test run might be in a specific category or territory. If all goes well, the partnership will develop from there. 
6. Giving back to society
It is always a noble thing to contribute to society. Although it is not an obligation, many will go down this road to empower others. After more than 20 years of experience, Weitmann has definitely learned more than enough from the corporate world. In the near future, she would like to dive into something with more purpose in life. 
That sense of fulfillment and helping the world is unparalleled. Your knowledge is not only useful for work, but it can make the world a better place. For Weitmann, she wants her future role to be more meaningful. And not just about launching the next season's collection.
7. Juggling your career and family
Some parents might feel guilty about pursuing a career. In many societies, parenting is usually a heavier burden on the woman. However, according to the Fortune 500 leader, this perception depends on the society you live in. Having moved to Sweden, she felt that there was more equality between the role of parents. It was socially acceptable for both parents to be pursuing careers. 
With some extra help, it is indeed possible to juggle your career and family. If there is a will, there is a way. Weitmann shares more on how her family hired a nanny and the benefits of having one. Having a nanny might be expensive, but it allows both parents to go to work and not have to worry about their kids. While at work, the nanny plays the authority figure of the household.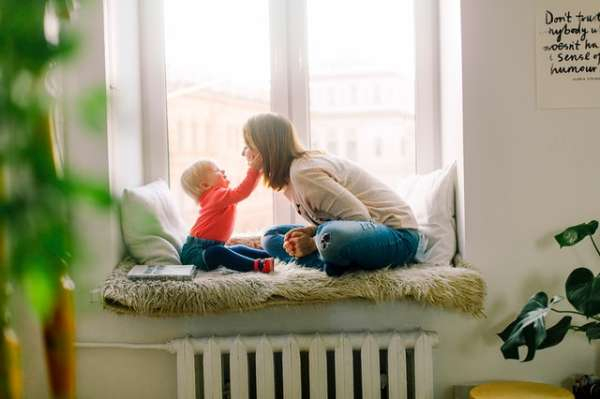 One of the best benefits is being able to come home from work and spend quality time with your kids. With all the tedious tasks carried out by the nanny, you avoid wasting time on certain house chores and get to bond with your little ones.  
8. Choosing suppliers
Finding the most suitable suppliers involves more than just the price tag. There's a long list of criteria to consider. According to the Brazilian business leader, it's about building and leveraging partnerships. Here are some factors to think about when looking for the right supplier:
Lowering down your costs

Creating small business processes

Long-term goals of the company

Faster production rates

Sustainability
Take your time to negotiate contracts that will prove to be advantageous for your company. Choose the wrong supplier and you could face an array of issues such as delays and poor quality. 
9. Don't wait for answers
It's the 21st century but the gender gap still exists. A study by McKinsey showed that men are more likely to get an entry-level job. And as you move up the ladder, this disparity is even more obvious. For every 100 men that get promoted to managerial level, there are only 79 women.
The Managing Director of Converse Europe has shown the world that a woman can climb up that corporate ladder. And as a woman, she also sees the need to empower other women.
Her advice to other women out there is to take ownership and conquer presence before someone tells you it's yours. Through creating and growing a women's network, she encourages other women to focus on stage presence, personal branding, having a voice, and owning it. Don't listen to corporate culture. 
10. Tips and recommendations
As we near the end of our conversation, the senior business leader shares her recommendations on books and podcasts. She loves reading several books simultaneously, especially those on leadership. At the moment she's reading "The Outward Mindset" along with the Liane Moriarty novel "Nine Perfect Strangers" and "Your First 100 Days: How to Make Maximum Impact in Your New Leadership Role". 
While she's not reading books, she listens to podcasts as well. Her favorite is the Harvard Business Review. Apart from the recommendations, she shares these three inspirational tips on life:
When times are tough, you have to keep going. And when everything seems to be going well, you have to stay centered.

Stick to your routines. Find out what works for you and start the day with energy. You have 24 hours to accomplish things. 

You are enough. You are unique. Make sure you know that and believe in that.  
Community
Congratulations on reaching the end!
Check out our podcast Impact Talks, where you can listen to high-profile experts from various backgrounds!
Join our Facebook Group Community with over 4,700 entrepreneurs, innovators, and creators by Startup Funding Event, where you get access to free live training, daily Q&As, design templates to get your business started, and support from the SFE team. Join here!
https://startupfundingevent.com/wp-content/uploads/2020/07/0.jpeg
429
429
SFE Team
https://startupfundingevent.com/wp-content/uploads/2017/12/SFE-300px-1-300x228.png
SFE Team
2020-07-18 15:29:26
2020-07-20 03:31:19
10 Things I've Learned As A Founder From a Fortune 500 Managing Director (Converse – Nike , Inc)