14 Important Things to Know on Becoming an Entrepreneur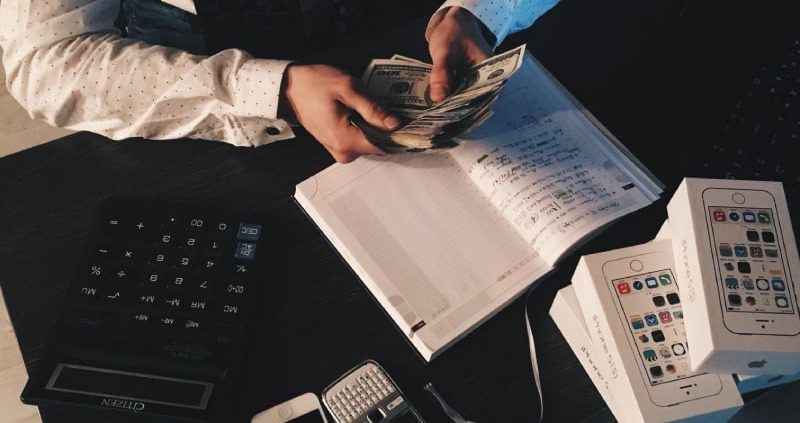 Everyone wants to become an entrepreneur. But not everyone can live that crazy lifestyle full of terrible risks and high rewards. It's easy when you mouth out those words "I want to become an entrepreneur". It's based on your perceptions and beliefs that all entrepreneurs are successful. They seem to have it all. The financial freedom, the lifestyle you've always wanted, and even the fame of speaking on large stages and getting featured in magazines. Many of us dream of becoming successful entrepreneurs one day. We don't blame you and that's all right especially if you don't want to stay an employee forever. 
Yet, you do need to realize that there are more risks involved than most of us even know. What you don't observe are the behind-the-scenes struggles. Each successful entrepreneur has had their fair share of difficulties. The output is the result. You only notice entrepreneurs when they are successful or if they've hit the peak. In other words, they've hit the jackpot! Don't obsess with the results. You've got to focus on the process itself. This means finding a solution to every problem you encounter.
According to Markinblog as of 2020, there are 582 million entrepreneurs. That figure alone speaks for itself. We can say that there are a lot of entrepreneurs right now. Why are people evolving to becoming entrepreneurs? Why is entrepreneurship so appealing to some? It boils to one simple idea. Entrepreneurs want to take charge and start their own business/es.
Now that we've got you hooked, keep reading this article on how to become one. Anyone who has determination and takes risks can become an entrepreneur. Why not take the first step now?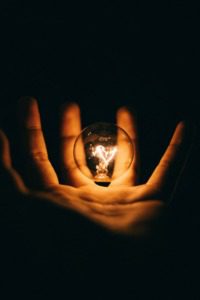 "The way to get started is to quit talking and begin doing." – Walt Disney
What is an Entrepreneur?
First, we have to set a definition. According to Investopedia, an entrepreneur is an individual who creates a new business. The entrepreneur bears most of the risks and enjoys most of its rewards. This person is an innovator and a rich source of new ideas, goods, services, business, or procedures. Entrepreneurs generate economic wealth, growth, and innovation. Are you ready to take risks when it comes to starting a new business venture? If your answer is yes, you have what it takes to become an entrepreneur. 
"An entrepreneur tends to bite off a little more than he can chew hoping he'll quickly learn how to chew it." – Roy Ash
How do I become an Entrepreneur?
With other careers, you can prepare and make a definite plan. Being an entrepreneur means there is no solid plan when it comes to this path. What may work out for one entrepreneur might not work for the other. But, they all share these 7 common characteristics:
1. Financial Stability
It

is recommended

that any entrepreneur own an adequate cash supply. This will help in the long run so that you can focus on building a successful business. By doing it this way, you don't have to worry whether your financial resources will run out. Your mind will focus on the bigger picture which is setting the foundation for your business.
2. Diverse Skill Set
Having a diverse skill set will go a long way. If you stick to what you know and don't plan to do anything about it, this won't help. Of course, you need to practice and apply these skills out in the real world. There is a lot of competition nowadays and you have to be someone who is a jack of trades. Once you learn how to run a business, pass these functions to someone who you can hire. These persons must be better than you at them so that each member of the business can run.
3. Variety of Content
Building your business can be challenging. That's why it needs to be prevalent across many channels. You can produce meaningful content through articles, books, lectures, or even podcasts. By doing it this way, you will get through a widespread audience. You need to expose yourself to many elements. It's vital to keep a fresh perspective on such things. This way, you can keep updating your content to have more impact on your audience.
4. Problem Identifier
Why do we look up to wealthy and successful people? These people could be Bill Gates and Elon Musk. It's because they were the first ones to recognize a problem. When they did this, they were able to form and build their businesses around it. It must be intuitive for entrepreneurs to identify and recognize problems to solve. They have the special ability to think outside of the box and stand out as an outsider peering in. Budding entrepreneurs often see things that ordinary people can't see.
5. Problem Solver
If we solve all problems in the world, entrepreneurship will be dead. It wouldn't be as popular as it is today. It's a good thing that our society recognizes problems. We, as entrepreneurs, can still improve the quality of our lives. It boils down to solving a problem or a set of problems. The importance of a business is only seen when there

is perceived

value. Someone will come along and be able to solve these problems of value. When that person does, society recognizes them as successful. 
6. Master Networker
To be honest, there is a lot of competition out there. It would be difficult to achieve success on your own as you will need the help of others. Don't be afraid to network like crazy as this will make a difference. If you meet the right people now, you never know that they can introduce you to another world of network. It's never too late to mingle with people outside of your network. This will help you without having to start from scratch. If you are genuine in helping others, they will do the same in return.
7. Leader by Example
Every person will need someone to look up to. An entrepreneur's main responsibility is to guide, motivate, and inspire everyone. By making your employees feel special, they will reach their full potential. When they see you striving hard in building the company, they will want to do the same and put the same amount of effort.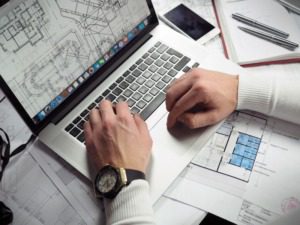 "Don't worry about being successful but work toward being significant and the success will naturally follow."– Oprah Winfrey
What are the main characteristics of an Entrepreneur?
1. Versatile
Even if you're the head of your company, it's important to interact and handle customers especially when you are starting. That way, you can see what the experience is all about. You will learn a lot from things from your customers such as their response and feedback. This will help you improve your products or services. Later on, you can train someone else to do this while you focus on other aspects of the company. 
2. Flexible
Soon-to-be entrepreneurs like you need to be flexible when it comes to ideas. When set in motion, sometimes you'll find out other ideas will work as well. Thus, you'll need to make some adjustments here and there. Whether you want to admit it or not, you should focus on the bigger goal that benefits the entire company. Being open-minded and receptive to feedback will allow you to be more flexible.
3. Money Savvy
It can tough for first-time entrepreneurs during the first year. As much as we want to make loads of money immediately, the reality is that it may take some time to do so. The secret to making a profit is being strict when it comes to bookkeeping. It's a bonus if you have a background in finance and/or accounting. If not, you can hire someone to work on that. Make sure to separate personal and business as mixing the two is never a good idea. If you do, it will create a recipe for disaster
4. Resilient
All entrepreneurs must have this quality – resilience. In times of success or failure, they are the only ones who need to keep moving forward. Entrepreneurs never give up easily. All positive or negative experiences produce excellent learning experiences. The bad experiences will test your patience and dedication. 
5. Focused
Any entrepreneur must keep his or her eyes on the prize and do all means to succeed. It doesn't help if that person gets distracted because it doesn't get closer to the long-term goal. Distractions will lead you away from achieving your number one goal. If you feel that you are losing hope, remember why you started the business in the first place.
6. Business Smart
Managing your money is important. Knowing when to spend or save money for the business is as important. When it comes to your business, you should be aware of the running revenues and expenses. Know when to cut back or spend when necessary.  It is advisable to study your target market and competitors. Analyze the strengths and weaknesses of your business. That way, you can learn how to adjust when facing difficulties.
7. Communicators
Being an effective communicator will get you far. Know how to convey your ideas across to people. It is helpful, especially when dealing with possible investors. Mastering this art will leave room for no mistakes. You must be open in communication when it comes to talking to all sorts of people. This includes employees to suppliers.
"A ship in the harbor is safe, but that is not what ships are built for."– John A. Shedd
As you can see, the life of being an entrepreneur is not as simple as we thought. But when you find the right ingredients, success will be the most satisfying reward. All experiences combined with your knowledge and skills should make the journey worthwhile. Being an entrepreneur takes a lot of guts, determination, and perseverance. No one got it there by taking the easy road. There will be a lot of sacrifices that will need to

be made

. This is a path you have to be willing to take. 
There's no use in sugar-coating things. Being an entrepreneur is tough especially when you don't have that one solution yet. That one solution to a problem that everyone has been looking for. That one solution could make or break it for you. Finding that solution could be that defining moment that you've been waiting for. Know yourself, what your capabilities are, and listening to your environment. What problems need to

be addressed

? What solutions can I come up with that will resolve this problem? What products or services can I offer? There are millions of questions that you can think of right now. Once you start asking, you'll start seeking these answers. Become the problem solver today and you might surprise yourself tomorrow.
If you stop asking the right questions, you are only limiting yourself to what you can become. Don't think that all the world's biggest problems have

been solved

. No matter how minor, a problem is still a problem. Start thinking outside of the box. You need to be original. Find something that will ease people's lives. For all you know, you can be the next best thing that's ever happened. We need more people like you. Those who can inspire the future generations to come. That's what entrepreneurs do for us. They are the innovators of our society. Without them, life would not be as exciting. We wouldn't look forward to products or services that would make our lives better. These things would inspire us to become the next generation of entrepreneurs.
You are an entrepreneur. You don't know it yet. So, what are you waiting for? Are you ready to take on a challenge of a lifetime? Stand out and become an entrepreneur.
"Try not to become a man of success. Rather become a man of value." – Albert Einstein
Community
Congratulations on reaching the end!
Check out our podcast Impact Talks, where you can listen to high-profile experts from various backgrounds!
Join our Facebook Group Community with over 4,700 entrepreneurs, innovators, and creators by Startup Funding Event, where you get access to free live training, daily Q&As, design templates to get your business started, and support from the SFE team. Join here!
https://startupfundingevent.com/wp-content/uploads/2021/05/pexels-kuncheek-210990-1-min.jpg
800
800
Kristine
https://startupfundingevent.com/wp-content/uploads/2017/12/SFE-300px-1-300x228.png
Kristine
2021-05-06 20:19:32
2021-05-06 20:20:17
14 Important Things to Know on Becoming an Entrepreneur